As a parent of a child with autism or other exceptionalities, you're probably asking yourself: what happens after high school graduation?
Before we get into that, did you know...
There are 50,000 individuals with autism spectrum disorder (ASD) that turn 18 each year in the United States. Because there are still a lot of questions left unanswered about the causes of the condition, research has been primarily focused on the earlier years of children's development versus adulthood.
However, a recent study tracked young adults with autism over their first six years after high school.
Here's what the results found for youth with ASD.
34.7% had attended college and 55.1% had held paid employment during the first 6 years after high school

More than 50% of youth who had left high school in the past 2 years had no participation in employment or education

Had the lowest rates of participation in employment and the highest rates of no participation compared with youth in other disability categories. Higher income and higher functional ability were associated with higher adjusted odds of participation in postsecondary employment and education

This "no participation" rate was higher than that of any other disability group tracked in the study – including those with intellectual disability

Six years after high school, only a third of young adults with autism had attended college and barely half had ever held a paying job
Furthermore, according to Maggie Haag, LSW, CBIS, and Program Director of Pennsylvania Devereux's Community Adult Autism Partnership Program, many of these individuals run the risk of social isolation and unemployment after high school if they don't find support right away.
But preparation for adulthood should begin before graduation. Interactive Autism Network states that "Technically, the transition is a formal process that begins by age 16 for a student who receives U.S. special education services. That is when school systems must begin helping those students plan for life after high school, such as college, work, vocational training, independent living and adult disability services."
Here at Pieceful Solutions, we start engaging with our students at this age by asking them what their interests are, creating customized programs to help them get on the right path to reaching their goals, and offering several electives for career exploration and preparation.
We offer numerous elective courses outside of our core classes for our students to choose from. Electives may reflect a student's interest, introduce or improve skills, or be directly related to a future career. Students can take a Career Exploration or Post Secondary Preparedness classes. In addition, they can explore other areas they may have in interest in such as Restaurant or Culinary Exploration.
Every Friday, students participate in several of the social skills clubs that we offer. Each club gives them the opportunity to branch out in an area that they are interested in learning more about. These clubs encourage teamwork, active participation, social interaction and leadership. There are numerous clubs that will enable our students to prepare for the future such as Student Council, Theater Production, Painting, Sports or Karate.
However, after graduation, support from government-funded programs is limited. And because children can't "outgrow" autism, what are the options?
There are opportunities for further education after your special needs student graduates from high school. Autism Speaks provides great resources and explanations of your options. You can see the full article here, but we've broken it down for you.
Four year college or university: many offer services for those with disabilities. Autism Speaks recommends you begin with your local Office for Disabilities (which can be found here for Arizona.)

Cooperative education: this is where students alternate taking courses at a college or university and working in a field of their choice.

Community college: several community colleges are developing programs to meet the needs of young adults with developmental disabilities.

Vocational schools: it has been reported that participating in vocational or technical classes during the last two years of high school, especially classes that offer occupational-specific instruction, is a successful transition strategy.

Ask us: here at Pieceful Solutions, we offer students additional programs after they turn 18 to help them continue getting prepared for the real world.
Now that you know what the options are for your special needs student after high school… where do you start?
Here is a great database search offered by the Arizona Department of Education to help parents find schools offering programs for students with disabilities.
For out of state students, take a look at this list of "20 Incredible Colleges for Students with Special Needs."

Community college search: For a list of some community colleges with programs geared toward individuals with autism and other developmental disabilities, visit the Autism Speaks Resource Guide

Vocational schools? Talk to your school district (here is the link to all of Arizona's school districts) to see what the options are in your area. We also found a great list of vocational programs for autistic adults in the greater Phoenix area, which you can access here.
If your student is more interested in employment, it is recommended that students begin their job search before graduation, as the process can take awhile. Here is a great blog by a father of a special needs child that posted an article with links to 36 companies hiring special needs adults in Arizona.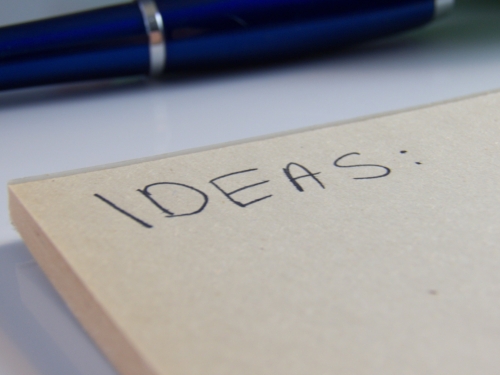 Last, but certainly not least, did you know that: "According to the United States Census Bureau, roughly 15 percent of people with disabilities have started their own businesses, and that number is growing. In fact, the percentage of disabled business owners overshadows the 10 percent of non-disabled business owners in the United States. Many people with disabilities are launching successful businesses from home, franchises, and even niche startups. With such a wide range of business opportunities open to people with disabilities, it can sometimes be difficult to decide which one is best."
Here is a great guide to help your student start understanding what the requirements and resources are of starting their own business!
Let's Help
It is apparent that the United States is in need of funding for additional programs to give our students the support they need after high school. The Autism Society claims that 70% of students with disabilities will be unemployed upon graduation. They wish to change that. You can donate here to help the cause.